Main content starts here, tab to start navigating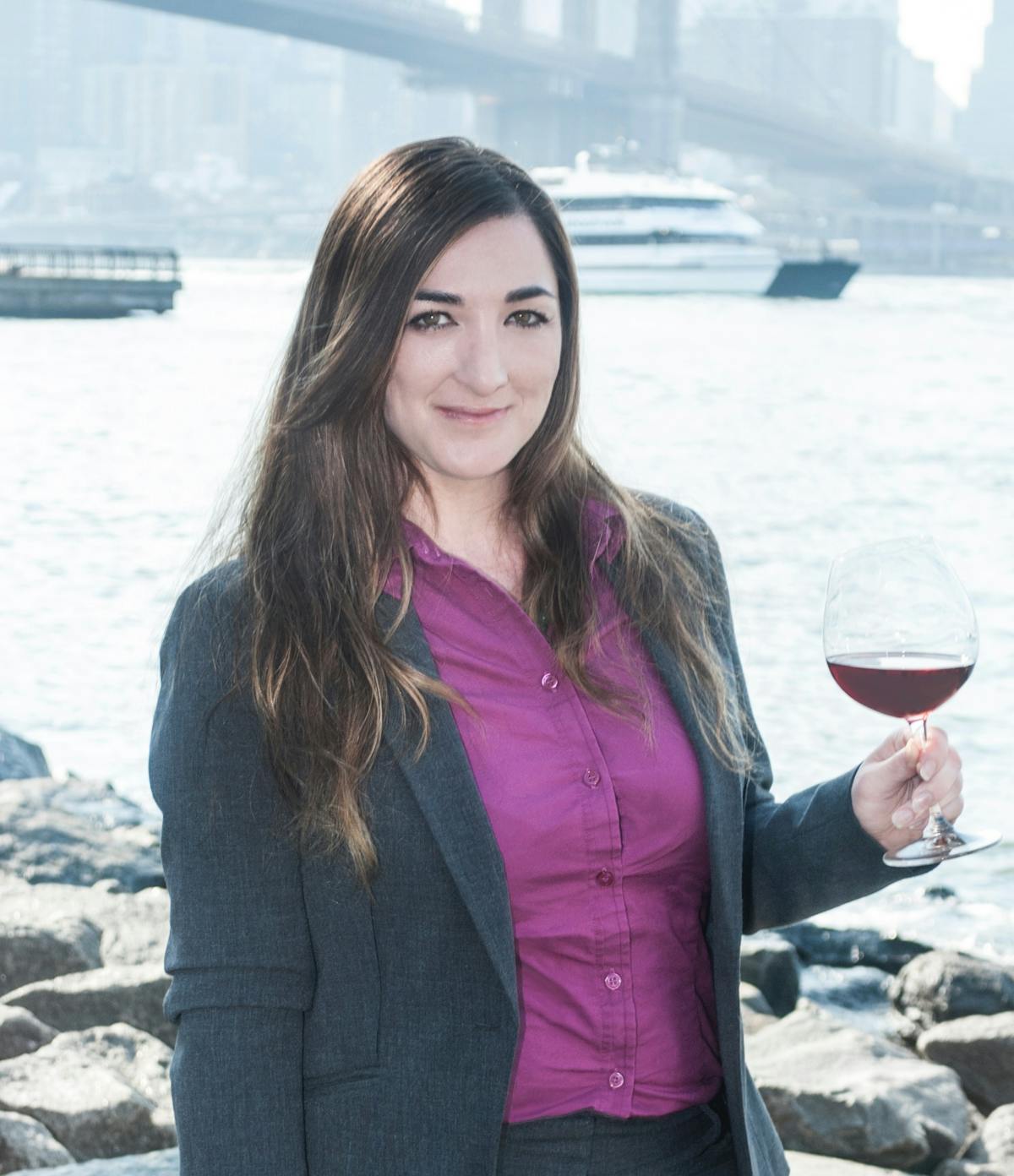 Amber Rill
Assistant Beverage Director
Amber is the Assistant Beverage Director at Corkbuzz Wine Studio in Union Square & Chelsea Market, working closely with owner Laura Maniec MS, who was awarded Beverage Director of the Year from Wine Enthusiasts Wine Star Awards in 2019.
She is responsible for Corkbuzz consumer wine classes, private classes, and participates in curating the wine list- twice-nominated for the James Beard Award for Outstanding Wine Program.
Amber arrived in New York in 2013 from her home of Washington state (by way of two years of traveling in Europe and Asia) armed with a passion for culture, travel, food and storytelling, determined to explore her interest in wine. She found the study of wine to be an organic extension of her love of travel and culture, and has worked two harvests, with Carl Ehrhard in Rüdesheim, Germany, in 2014 and Brooks Wines in Amity, Oregon in 2017.
In 2017, she earned her Diploma in Wine & Spirits through the Wine and Spirit Education Trust, passed the Certified Sommelier exam with the Court of Master Sommeliers-America, and in 2019 became a Valpolicella Wine Specialist. Amber passed the Spanish Wine Scholar, French Wine Scholar, Italian Wine Prep Scholar, and Certified Sherry Wine Specialist exams with Highest Honors, and hosts the Spanish Wine Scholar courses and exam at Corkbuzz, the only educator and location to offer the program in New York City. In 2022, she was certified as a Spanish Wine Educator through ICEX, Wines and Food of Spain. Amber has twice participated as an Associate Judge for the International Wine & Spirits Competition (IWSC), serving on panels judging wine and spirits alongside Master Sommelier's and Master of Wine's in London, England. She currently sits on judging panels for Wine & Spirits Magazine, critiquing and scoring wines for consumers and enthusiasts.
In March 2020 Amber was an instrumental part in pivoting an on-premise beverage program into a thriving online business, creating dynamic online classes, and with Laura & Beverage Director Ryan Totman, reimagining Corkbuzz as an online wine marketplace. To date, Corkbuzz has seen more than 3,500 guests take online classes since March 2020.
Amber is currently enrolled in the Master of Wine program, as a Stage One student and candidate.
She has traveled in wine growing regions in Germany, France, Spain, Italy, Georgia, Bulgaria, South Africa and the U.S. Aside from teaching about wine, you can usually find her at her favorite yoga studio, and then hosting dinner parties with friends and sharing outlandish stories from her adventures in more than 40 countries.